If you are an internationally known celebrity you are very used to having your photograph taken. Not just in a formal setting – on a photoshoot – but when you are being trailed by the paparazzi as well. It must get pretty old, pretty quickly.
Since 2010, Hollywood's top stars have been cramming themselves into the world-famous "Model 12" photobooth (same as ours!) at the annual Vanity Fair Oscar party, pulling faces and goofing off. And having an amazing time doing so by the looks of it! Check some of the best photos out below.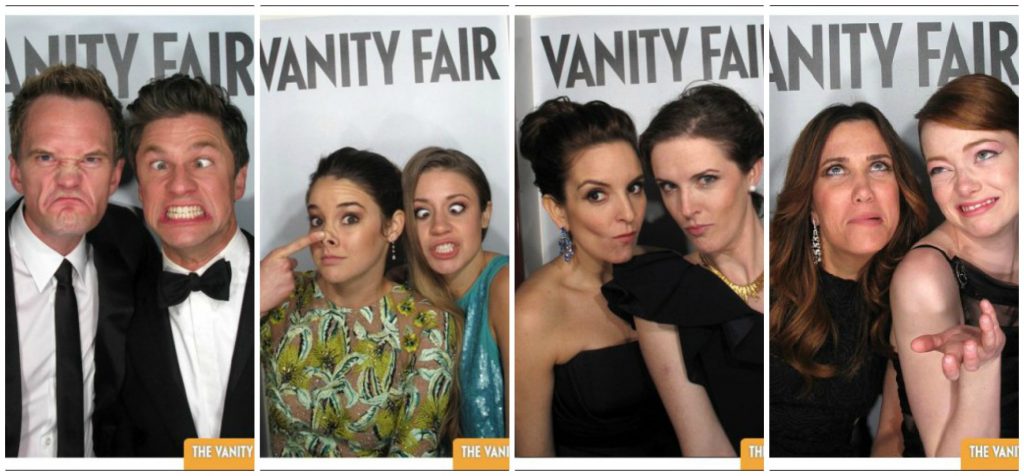 So what is the big appeal of a classic photobooth? What gets even the likes of major celebrities who are photographed every day so excited? Although we can't speak for everyone, we can share what we've learned after spending years observing people from all walks of life, and of all ages, head into our Classic Model 12 photobooths: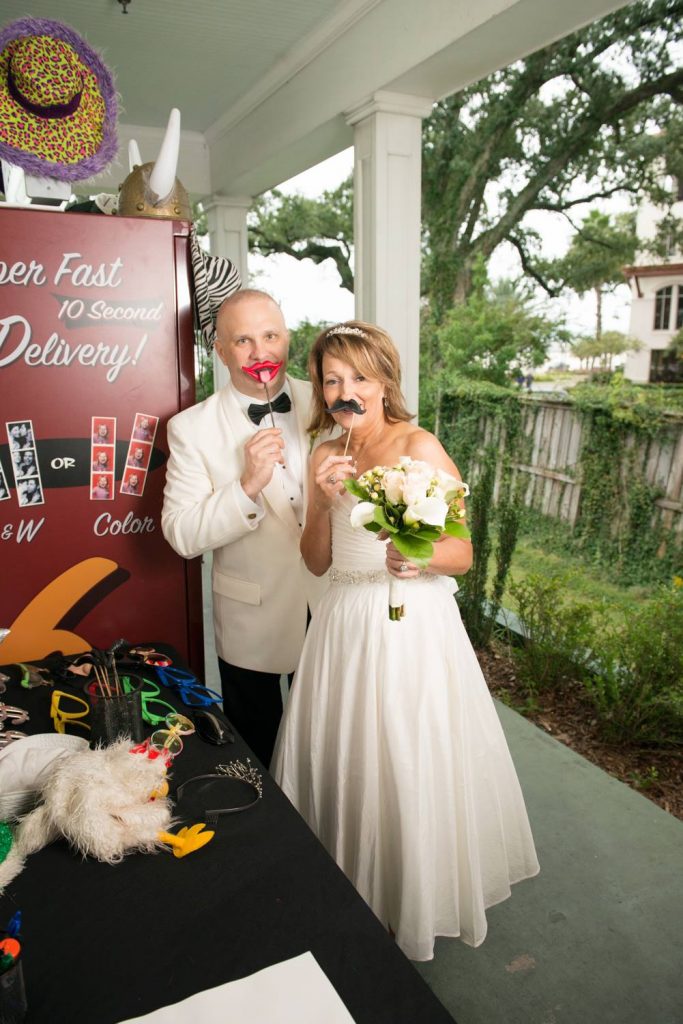 They're Nostalgic
Lots of people – even those born in the 1980s and 1990s – have fabulous memories of the photobooths that used to line malls, movie theaters, arcades and more. In fact, lots of folks tell us they still have those old photo strips tucked away in a photo album someplace because they are such great keepsakes. The Classic Model 12 brings all of those memories flooding back.
They're Something Different
Selfies have become a part of our culture in the 21st century. But snapping a selfie with a cellphone isn't nearly as much fun as posing for a great classic photobooth pic in a Model 12 photobooth . You don't have to worry about camera angles, getting the lighting right, choosing the right filter or keeping your phone still. You just have to pose and have fun, the booth takes care of everything else.
They Create Great Party Favors
How many times have you attended a wedding and left with a matchbook, or a candle, or a tub of bubbles as a party favor that you promptly lost or misplaced because they just were not that exciting? Or attended a corporate event only to be handed yet another branded pen or fridge magnet as a memento of the event (yawn)?
The photostrips created by a classic photobooth, on the other hand, make amazing party favors that people love to share and treasure, serving as a lasting reminder of a great time. If you spend hundreds, or even thousands, of dollars on your event you want people to remember it right? A classic photobooth is a great way to make sure they do.