Capture the Moment
Make your next event unforgettable
Classic Photobooth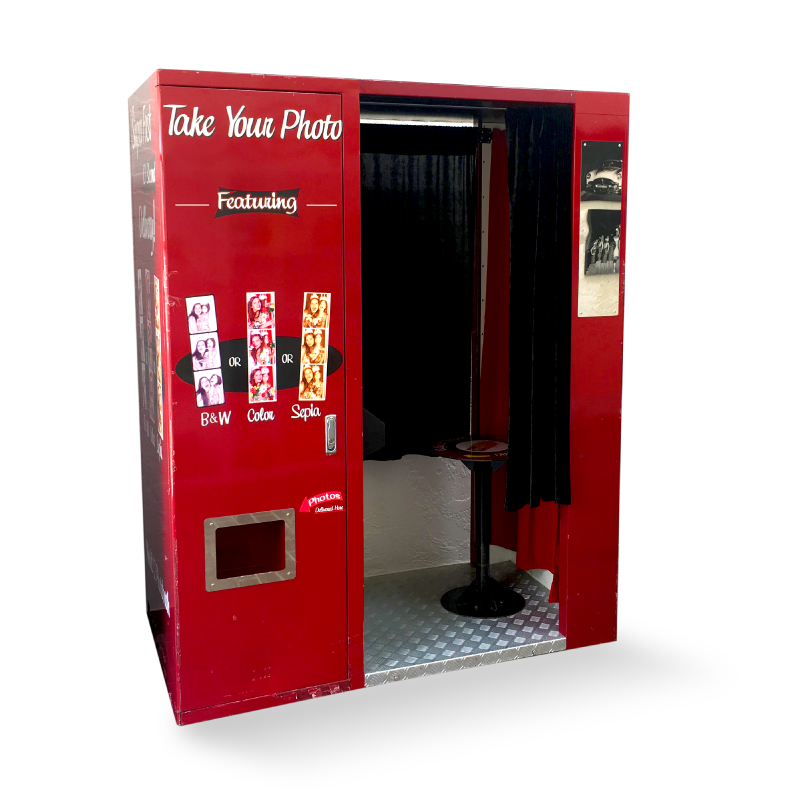 Our Model 12 Photobooth is the "real" photobooth experience. Everyone loves the old fashioned, yet thoroughly modern photo booth. Room for 2 people comfortably and up to 5 with a squeeze, it's a sure to be a crowd pleaser for all your guests at your next event!
Weddings
A wedding to be jealous of –
We bring the fun and save the memories.
The only question is, Classic or Open?
Corporate Parties
In-store promotion?
Office Party?
Serious branding event?
Either way, we've got you covered.
Customized Events
Birthday? Reunion? Anniversary?
Business? Marketing?
Snaparazzi – or it didn't happen!
Open Photobooth
Is your event larger than a booth? Our open photo booth – or mobile photo studio –  offers a variety of ways to have fun and create memories!
We stage an area for your guests to take pictures, from an individual to a few friends or large groups – whatever the event calls for.
Photos are printed on the spot! Social sharing available.
We provide a wide variety of background options, from custom to lounge set up, natural background and more.
Our open photo booth is perfect for weddings, family events, reunions, school dances and school events, trade shows, conferences, customer appreciation events, HR incentives and more!
Flip Books
Remember your event in a unique way. Bring your photos to life with custom flip books. Your guests will have as much fun replaying these mementos as they did making them. Perfect for weddings, family events and marketing your business!
Just Some of Our Best Shots!